Posts for tag: burning mouth syndrome
By Eric G. Piascik, DMD
December 08, 2017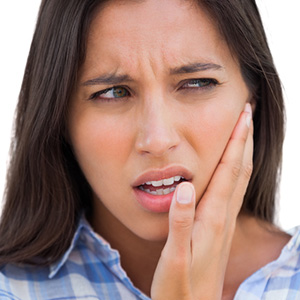 Have you ever felt a hot, burning sensation in your mouth—like it had been scalded—but you didn't eat or drink anything that could have caused it?
While you may think you're hallucinating, there's another possibility: Burning Mouth Syndrome (BMS). This condition, which can last for years, produces sensations in the mouth of not only scalding or burning, but also tingling, numbness and a decline in your ability to taste. Patients may feel it throughout their mouth or only in localized areas like the lips, tongue or inside the cheeks.
The exact cause of BMS is also something of a mystery. It's been theoretically linked to diabetes, vitamin or mineral deficiencies and psychological problems. Because it's most common among women of menopausal age hormonal changes have been proposed as a factor, although hormone replacement therapy often doesn't produce any symptomatic relief for BMS.
To complicate matters, other conditions often share the condition's effects, which need to be ruled out first to arrive at a BMS diagnosis. A feeling of scalding could be the result of mouth dryness, caused by medications or systemic conditions that inhibit saliva flow. Some denture wearers may display some of the symptoms of BMS due to an allergic reaction to denture materials; others may have a similar reaction to the foaming agent sodium lauryl sulfate found in some toothpaste that can irritate the skin inside the mouth.
If these other possibilities can be ruled out, then you may have BMS. While unfortunately there's no cure for the condition, there are ways to lessen its impact. There's even the possibility that it will resolve itself over time.
Until then, keep your mouth moist by drinking lots of water or using saliva-stimulating products, limiting alcohol, caffeinated drinks or spicy foods and refraining from smoking. If you're taking medications that could cause dry mouth, speak with your physician about changing to an alternative. And try to reduce stress in your life through exercise, mindfulness practices or support groups.
While BMS isn't considered harmful to your physical health it can make life less enjoyable. Careful symptom management may help improve your quality of life.
If you would like more information on Burning Mouth Syndrome, please contact us or schedule an appointment for a consultation. You can also learn more about this topic by reading the Dear Doctor magazine article "Burning Mouth Syndrome: A Painful Puzzle."
By Eric G. Piascik, DMD
March 19, 2017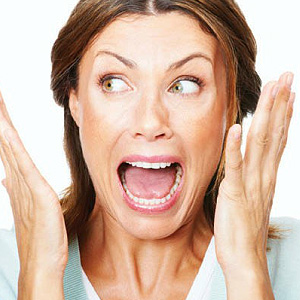 For some time now you've noticed a painful, burning sensation in your mouth for no apparent reason. It doesn't matter what you eat or drink — or whether you eat or drink — the dry, tingling sensation seems to stay with you.
You may have Burning Mouth Syndrome (BMS). You feel as if your mouth is scalded or burning generally or in a certain area like the lips, tongue or inside of the cheeks. Regardless, the discomfort (which seems to grow as the day wears on) can contribute to irritability, anxiety or depression.
It's not always easy to lock in on the specific cause. BMS has been linked, among other things, to diabetes, vitamin deficiencies, or cancer therapy. It's common among women around the age of menopause, so there's some speculation it could be affected by hormonal changes. It could also be connected with dry mouth (brought on by age or medications), an allergic reaction to toothpaste ingredients, acid reflux or autoimmune disorders.
While there's no single proven treatment for BMS, there are some things you can do to lessen its effects. First, stop habits that cause dry mouth like smoking, drinking alcohol or coffee and eating hot and spicy foods. Second, keep your mouth moist by frequently drinking water or using products that stimulate saliva flow.
You might also try toothpastes without sodium lauryl sulfate (a detergent that can cause skin peeling in some people), whiteners or strong flavorings like cinnamon. If you have chronic dry mouth, speak with your physician about any medications you're taking that might be causing it and seek alternatives. And because stress seems to magnify your symptoms, try to reduce it in your life through relaxation techniques, exercise or group support.
In some cases, BMS may resolve itself over time. In the mean time, making these lifestyle changes could help ease your discomfort.
If you would like more information on burning mouth syndrome, please contact us or schedule an appointment for a consultation. You can also learn more about this topic by reading the Dear Doctor magazine article "Burning Mouth Syndrome: A Painful Puzzle."