Posts for tag: diabetes
By Eric G. Piascik, DDS
November 10, 2020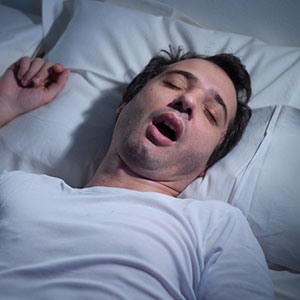 One in ten Americans has diabetes, a serious condition that may increase the development and severity of other health problems—including gum disease. Because of this latter connection, dental providers join other health professionals during November's National Diabetes Month to call attention to this chronic disease and its effect on health and well-being.
There's another health condition with a diabetes connection that isn't as well known: obstructive sleep apnea (OSA). It's also of keen interest to dental providers, as dentists are often involved in the discovery and treatment of this common sleep disorder.
OSA is the temporary blockage of the airway during sleep by the tongue or other anatomical structures. The subsequent drop in oxygen awakens the body to remove the obstruction. People with OSA may not realize they have the condition, but their bed partner can often attest to their snoring, snorting and gasping for breath during the night. Such episodes can occur several times per night, depriving the person of sufficient sleep.
Chronic OSA can contribute to the development of other health problems, among them Type 2 diabetes. It can do this first by interfering with the metabolization of glucose (blood sugar). It may also increase the body's resistance to insulin, the primary hormone regulating glucose.
Fortunately, properly managing OSA can lower your risk for diabetes, and that's where dentists may be able to help. For one thing, we dentists are often the first to notice early signs of OSA—sometimes even before our patients do.
According to the American Sleep Apnea Association, as many as 80% of the estimated 22 million Americans with OSA may not know they have it. But dentists often identify OSA indicators while examining patients: signs like an enlarged tongue or tonsils, or patients falling asleep in the exam chair. While we can't formally diagnose OSA, we often refer symptomatic patients to a sleep specialist.
Dentists also offer an alternative to the most common OSA therapy, which is continuous positive airway pressure (CPAP). This therapy employs a motorized pump that delivers pressurized air into the throat via face mask to keep the airway open during sleep. Although effective, some people find a CPAP machine noisy and uncomfortable to use.
Alternatively, dentists can provide an oral device that can often help patients with mild to moderate OSA that's worn in the mouth during sleep. Most of the various types of these appliances either reposition the lower jaw with a hinge mechanism to keep the throat open or pull the tongue away from the airway through a suction effect.
Diabetes is one part of a chain reaction that can bring unexpected challenges to your health, including to your teeth and gums. You can slow or even stop its development with proper diet, exercise and good, restful sleep. Dealing with OSA is often part of that equation—and we may be able to help.
If you would like more information about the prevention and treatment of diabetes, please contact us or schedule a consultation. To learn more, read the Dear Doctor magazine article "Oral Appliances for Sleep Apnea."
By Eric G. Piascik, DMD
February 13, 2014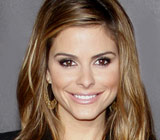 Maria Menounos, an independent filmmaker, actress, and co-host of daily entertainment news program Extra, learned at an early age about the importance of maintaining good general and dental health when her father, Constantinos, a Greek immigrant, was diagnosed with type 1 diabetes. As a result, her parents made sure the family consumed a diet filled with fresh fruits and vegetables, many of which they produced themselves. Maria and her family also consumed little-to-no junk food.
Menounos is still committed to helping those with diabetes. In fact, because she saw first hand the power of communication in the lives of diabetes patients and their families, Menounos is an avid ambassador for the American Diabetes Association.
Maria's experience with diabetes is one that she shares with millions of people worldwide. And if you or someone you care about is suffering from this disease, it's important to be aware of the connection between diabetes and oral health. Recent research has shown a link between two chronic inflammatory conditions: periodontal (gum) disease and diabetes. Evidence consistently reveals that diabetes is a risk factor for increased severity of periodontal disease and conversely, periodontitis is a risk factor for worsening blood glucose control in patients with diabetes and may also increase the risk of diabetic complications. Periodontal inflammation is also associated with an elevated systemic (general body) inflammatory state and an increased risk of major cardiovascular ("cardio" – heart; "vascular" – blood vessel) events such as heart attack, stroke, adverse pregnancy outcomes (e.g., low birth weight and preterm births) and altered blood sugar control in people with diabetes.
If you are interested in learning more about periodontal disease, you can continue reading the Dear Doctor magazine article "Diabetes & Periodontal Disease." Or, if you are diabetic and fear you may have periodontal disease, you can contact us today to schedule an appointment so that we can conduct a thorough examination. During this private consultation, we will also discuss any questions you have as well as what treatment options will be best for you. And to read the entire interview with Maria, please see the Dear Doctor magazine article "Maria Menounos."