Posts for tag: tmj disorders
By Eric G. Piascik, DMD
November 21, 2018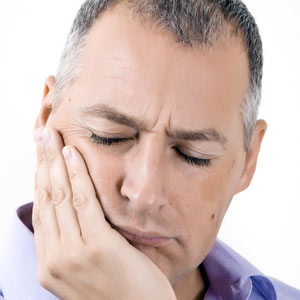 Chronic pain can turn your life upside down. While there are a number of disorders that fit in this category, two of them—fibromyalgia and temporomandibular disorders (TMD)—can disrupt your quality of life to the extreme. And it may be the two conditions have more in common than similar symptoms—according to one study, three-fourths of patients diagnosed with fibromyalgia show symptoms of TMD.
To understand why this is, let's take a closer look at these two conditions.
Fibromyalgia presents as widespread pain, aching or stiffness in the muscles and joints. Patients may also have general fatigue, sleep problems, mood swings or memory failures. TMD is a group of conditions that often result in pain and impairment of the temporomandibular joints that join the jaw with the skull. TMD can make normal activities like chewing, speaking or even yawning painful and difficult to do.
Researchers are now focusing on what may, if anything, connect these two conditions. Fibromyalgia is now believed to be an impairment of the central nervous system within the brain rather than a problem with individual nerves. One theory holds that the body has imbalances in its neurotransmitters, which interfere with the brain's pain processing.
Researchers have also found fibromyalgia patients with TMD have an increased sensitivity overall than those without the conditions. In the end, it may be influenced by genetics as more women than men are prone to have either of the conditions.
Treating these conditions is a matter of management. Although invasive techniques like jaw surgery for TMD are possible, the results (which are permanent) have been inconclusive in their effectiveness for relieving pain. We usually recommend patients try more conservative means first to lessen pain and difficulties, including soft foods, physical therapy, stretching exercises and muscle relaxant medication. Since stress is a major factor in both conditions, learning and practicing relaxation techniques may also be beneficial.
In similar ways, these techniques plus medication or cognitive-behavioral therapy that may influence neurotransmission can also help relieve symptoms of fibromyalgia. Be sure then that you consult with both your physician and dentist caring for both these diseases for the right approach for you to help relieve the effects of these two debilitating conditions.
If you would like more information on managing TMD or fibromyalgia, please contact us or schedule an appointment for a consultation. You can also learn more about this topic by reading the Dear Doctor magazine article "Fibromyalgia and Temporomandibular Disorders."
By Eric G. Piascik, DMD
September 04, 2016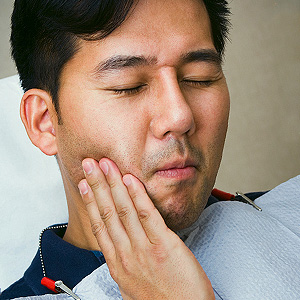 Chronic jaw pain can make eating, speaking or even smiling difficult. What's more, finding the right treatment approach can be just as difficult.
This is because TMD (Temporomandibular Disorder: named for the joints on either side of the lower jaw) actually describes a wide range of possible problems with the joints and connecting muscles. Any of them can result in impaired jaw function, radiating pain or even headaches.
We'll need to conduct a full dental and facial exam to accurately diagnose your jaw pain's cause. Even then, the way may still not be clear: there's considerable debate among dentists about the best treatment approach. Two basic schools of thought prevail, one conservative and non-invasive and the other more aggressive and interventional.
The conservative approach seeks to alleviate symptoms in a variety of ways, including recommending softer foods to give muscles and joints time to relax, applying cold and heat to ease soreness, massage of the jaw joint muscles, gentle stretching and jaw exercises. We may also prescribe medications like ibuprofen and other non-steroidal anti-inflammatory drugs for pain and swelling relief, and sometimes muscle relaxers to reduce spasms. If your pain stems from clenching or grinding habits, we could fit you with a custom bite guard you wear while you sleep to reduce the forces on your teeth.
The more aggressive approach is much more invasive. These methods include altering the bite or teeth position with orthodontics or dental work or surgically altering the joints themselves or the shape of the jaw. If you're recommended one of these more aggressive treatments, you should know they're not commonly used to treat TMD and they're irreversible. There's also no guarantee you'll gain relief from your symptoms, so by all means get a second opinion before undergoing any procedures.
For most people the best course of treatment is to start with the least invasive techniques, which are usually very successful. If they don't relieve your pain and limited function, we may then consider escalating treatment to more irreversible procedures to help you find relief from this unwelcome condition.
If you would like more information on jaw joint pain and how to treat it, please contact us or schedule an appointment for a consultation. You can also learn more about this topic by reading the Dear Doctor magazine article "Seeking Relief from TMD."