Posts for: February, 2021
By Eric G. Piascik, DDS
February 18, 2021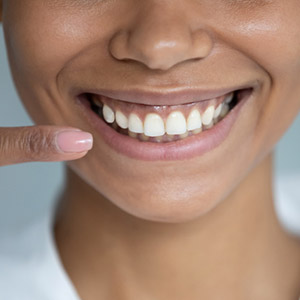 Enamel is the hardest substance in the human body, and for good reason—it's your teeth's first line of defense against wearing and harmful oral bacteria. But although enamel can "take a licking and keep on ticking," it can lose its mineral content, soften and eventually erode to expose the teeth to bacteria.
Here are 4 tips for protecting your enamel so it keeps on protecting you.
Practice sound brushing techniques. Brushing is necessary for removing bacterial plaque that can trigger dental disease. But how you brush could prove not only ineffective, but also harmful to your enamel. So, be sure you're brushing all tooth surfaces, but not too forcefully or too often (twice a day is enough)—otherwise, you could wear down enamel and damage your gums.
Wait to brush after eating. The acid levels in the mouth go up during eating, causing an immediate softening of enamel. But saliva then goes to work neutralizing acid and helping to restore enamel's mineral content. Since it takes saliva about thirty minutes to an hour to complete this task, wait on brushing at least that long. Otherwise, you might remove tiny traces of temporarily softened enamel.
Avoid eating right before bed. While we sleep, our saliva flow decreases until we wake up. If you eat just before bed, you may not be giving your saliva enough time to neutralize acid before it "goes to sleep" with you for the night. So, give your saliva ample time to neutralize any remaining acid by not eating anymore at least an hour before you turn in.
Limit drinking acidic beverages. Some of our favorite drinks—sodas, energy and sports drinks, and even some juices—can be high in acid. To protect your enamel, reduce your consumption of these types of beverages in favor of water or milk (the calcium in the latter will also benefit your enamel). When you do drink acidic beverages, use a straw to minimize contact of the fluid with your enamel.
Healthy and strong enamel is the key to healthy and strong teeth. It's worth taking these steps to protect this important defense against destructive tooth decay.
If you would like more information on personal dental care, please contact us or schedule an appointment for a consultation. You can also learn more about this topic by reading the Dear Doctor magazine article "6 Tips to Help Prevent the Erosion of Tooth Enamel."
By Eric G. Piascik, DDS
February 08, 2021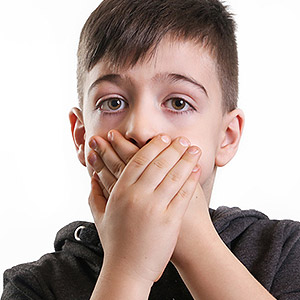 Knowing what to do—and what not to do—when your child is sick can greatly affect their health and well-being. That's especially true with dental problems.
Here then are some Dos and Don'ts for 3 common problems children experience with their teeth and gums.
Teething. An infant's first teeth breaking through the gums is a normal but often unpleasant experience. Fortunately, teething episodes only last a few days. And, there's usually no need to see the dentist unless they have a fever or diarrhea while teething. In the meantime:
Do: provide them chilled (not frozen) cloth or plastic items to bite and gnaw, and massage their gums to relieve painful pressure. You can also give them an age-appropriate dose of a mild pain reliever.
Don't: rub any medication on their gums, which can irritate them and other soft tissues. Never use alcohol or aspirin to alleviate teething discomfort. And avoid using anything with benzocaine, a numbing agent which can be hazardous to young children.
Toothache. Whether a momentary sensitivity to hot or cold or a sharp, throbbing pain, a child's toothache often signals tooth decay, a bacterial disease which could eventually lead to tooth loss.
Do: make a dental appointment at your child's first complaint of a toothache. Ease the pain with a warm-water rinse, a cold compress to the outside of the jaw, or a mild pain reliever.
Don't: rub medication on the teeth or gums (for similar reasons as with teething). Don't apply ice or heat directly to the affected tooth or gums, which can burn them.
Bleeding gums. Gum bleeding from normal brushing or flossing, along with red or swollen gums, may indicate periodontal (gum) disease. Although rare in children, it can still happen—and it can put an affected tooth in danger.
Do: see your dentist if bleeding continues for a few days. Continue to brush gently with a soft-bristled toothbrush around the gums to remove plaque, a thin-biofilm most responsible for gum infection.
Don't: brush aggressively or more than twice a day, which could unnecessarily irritate and damage the gums. And don't stop brushing—it's important to remove plaque buildup daily to lessen the gum infection.
If you would like more information on dental care for children, please contact us or schedule an appointment for a consultation.