General & Cosmetic Dentist in Marlborough, MA
All our professionals at Eric G. Piascik, DMD maintain the highest levels of accreditation and pursue ongoing education to stay abreast of the latest trends in dentistry.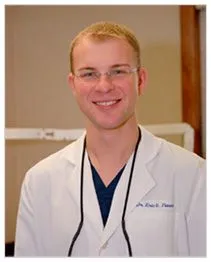 Eric G. Piascik, DMD
Dr. Eric Piascik is a graduate of the very prestigious Tufts University School of Dental Medicine located in Boston, Massachusetts. Dr. Eric was born and raised in Millbury, MA. Prior to Tufts, he attended St. Mary's Jr/Sr. High School, graduating as the class valedictorian. Dr. Eric then went on to receive a Bachelor of Science in Bio-Chemistry from Boston College. He takes great pride in providing a comfortable and family friendly atmosphere at his practice. Always feel free to ask questions, as Dr. Eric believes strongly in patient education and making patients understand all services of general and cosmetic dentistry. Dr. Piascik takes great pride in his work and his attention to detail.
Dr. Eric is board certified in the state of Massachusetts and a member of the Massachusetts Dental Society and the American Dental Association. He also takes courses himself to professionally stay current with the latest innovations and procedures in the dental industry. Dr. Eric took over the practice of Dr. James Biel in July 2010. If you are in need of a cleaning, have a tooth ache, or just looking for a new dentist, call Dr. Eric to book an appointment today!